We offer the latest technology in aluminum composite panels with isolating thermoplastic that allow different designing options focusing on fire resistance and user safety. The panels are also rigid and light, which makes them a material easy to assemble and to install.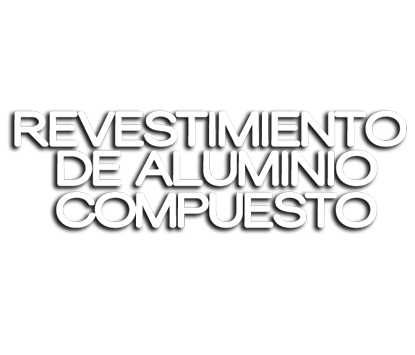 FEATURES:
Measurements:
*1550 x 5800 mm
*1250 x 4400 mm
Thickness:
3 and 4 mm
Finishes:
PVDF and Polyester
Available colors:
China Red, Black, Champagne silver, Others upon request
BRANDS:
Alucobest, Goldstar or similar
The aluminum composite panel is composed of two aluminum sheets divided by a fire-proof, acoustic- and thermal-isolated thermoplastic. The exposed face has a highly resistant coat of paint with PVDF composed of PPG resins which provides high resistance to UV rays, cold, heat, fire and corrosion.
These panels are ideal for walls, sealings, advertisement signs, showrooms, etc.
The panels only require maintenance after a few years of use.